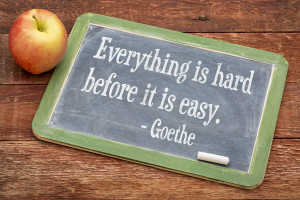 A few weeks ago, I spent the better part of a Saturday creating a bunch of graphic posts to populate my new Facebook page. The one I created for my newly published ebook, From Vision to Decision: A Self-Coaching Guide to Starting a New Business.
Then, feeling like I had this lifestyle business stuff down pat, I scheduled my post and went off on a long weekend camping in the African bush.  I was proudly away from "the grid".  I locked my phone away and didn't think about it again.
When I returned, I open my page only to discover my brilliant posts were not loading as they should.
Believe me, I am reaching out to support at both Canva, the application I used to create my masterpieces, and to Buffer, the application I used to schedule to posts to magically appear while I am away seeing the world.
But I live in a completely different time zone from most support people and, I must wait for a response.  In the meantime, I have to fix this embarrassing problem.
And apologize.
I am sorry for filling your Facebook Space with blank graphic.  I am attempting to devise my own work around by loading direct from my website.
Here goes.  I hope this works.